Bigger Than Before
Pushing the limits. Embarking on their first solo tour.
For King & Country approached their first solo headlining tour, Burn The Ships, they sought out a partner who could help translate ideas and creative concepts to executable plans. The vision for a large extended runway, massive flying LED walls and ultimately standing on top of those LED walls 40' in the air, for King & Country turned to Stacked Hearts to build a team that could execute day after day, safely, consistently and efficiently.
Stacked Hearts believes that people make all the difference. Focusing on building the right team to support for King & Country was key. When you want to dream big you have to have the right people around you. Stacked Hearts was just that for for King & County, knowing when and where to push the limits to bring dreams to reality.
Production Management
AVL Production
Staffing
Budgeting
Vendor Management
Logistics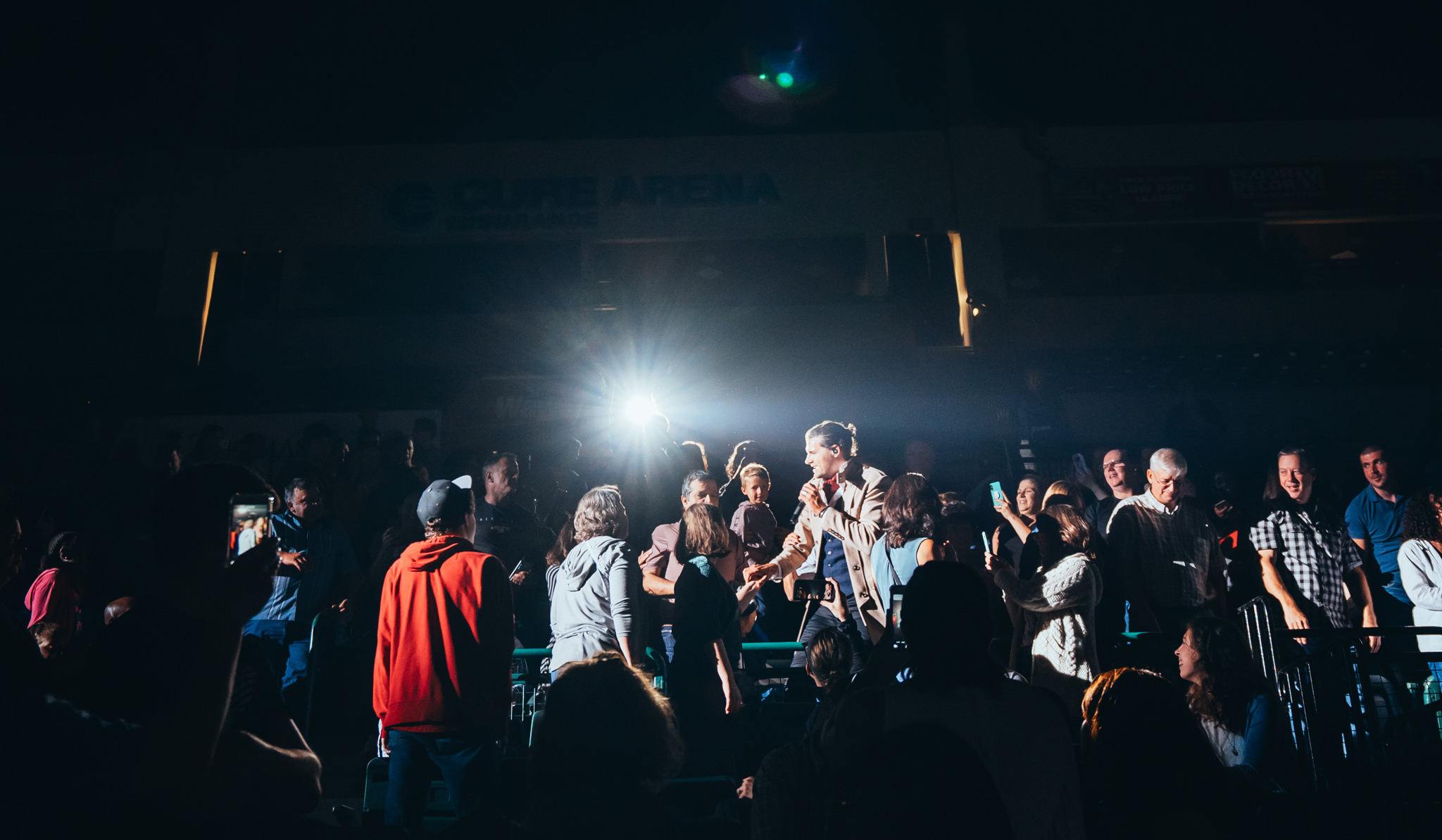 The biggest gag of the show flying Joel and Luke on top of the LED walls during the opening number was a call with 3 days left in rehearsals. Having the team to conceptualize, fabricate and safely execute on such a short time frame allowed the artist to continually dream as the project went on.

"Having Stacked Hearts on tour not only brought an incredible level of planning and competency on the technical aspect of things, but brought a culture that brought the best out of our crew and touring team. Peter has a great ability of identifying strengths in individuals and allowing people to thrive in their gifting which allows the team to function better as a whole."
Mark "Chico" DiCicco
For King and Country